Malayan Tiger
[Panthera tigris tigris]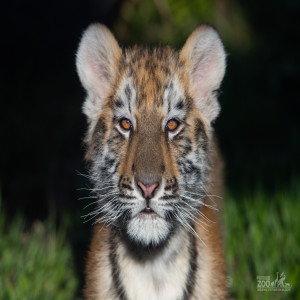 Native to the Malaysian Peninsula, the Malayan tiger is critically endangered. With an estimated population of 250-340 individuals ( 2013) and is in decline. Smaller than Bengal tigers, Malayan tigers on average are 7 feet 10 inches for females and 8 feet 6 inches when male. They primarily live in forests with access to water. The Malayan tiger is the national animal of Malaysia.
Location: Asian Highlands
Share:
---
Range
Malay Peninsula and in the southern tip of Thailand. Also found near rivers that drain into the South China Sea.
---
Habitat
Areas of vegetation, waterside forests, areas with rivers.
---
Conservation Status
Critically Endangered
---
Primary Threats
Human Wildlife Conflict, Poaching, Habitat Loss
---
Gestation
Gestation usually takes 100-105 days.
---
Litter
3-4 cubs
---
Behavior
Somewhat solitary, tigers occur in very low densities in their geographic region, establishing home ranges of approx. 39 sq. miles.
---
Reproduction
Malayan tigers are aggressive during mating season which is typical for big cats. Along with vocalizing and circling as part of the mating rituals. Females attain estrus between November and March.
---
Wild Diet
Deer, wild boar, and pigs. They sometimes also prey on sun bears, young elephants and rhinos.
---
Zoo Diet
---
Tags
---
Documents: